---
November 2012 News
---
Electrum pops up!
following relocation from South Molton Street, Electrum pops up in Somerset House for seven weeks from 15th November. Selection of Rie's work is on show.
Electrum: G18 West wing Somerset House Strand London WC2R 1LA
Part of Christmas Arcade November 15th – January 6th 2013 (EVENT ENDED)
Open 7days a week 11am – 9pm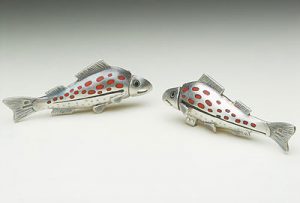 エレクトラムでの展示のお知らせ
---
The Winter Print Show at North House Gallery
Rie's work will be shown alongside seven print makers. Opening 30th November until 19th January 2013. The gallery is open Saturdays, please ring for other times.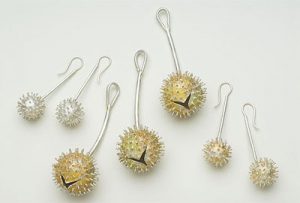 ノースハウスギャラリーでの展示のお知らせ
North House Gallery: The Walls, Mannnigtree Essex CO11 1AS
01206392717
www.northhousegallery.co.uk
---
September 2012 News
---
Goldsmiths' Fair 2012 Week Two stand 86
Rie is showing at Goldsmiths' Fair 2012 Week Two stand 86! This year, the Fair is celebrating it's 30th!
Dates 2nd October – 7th October.
Times 11am-7pm Tue-Fri, 10am-6pm Sat, Sun
Goldsmiths' Hall, Foster Lane, London EC2V 6BN
www.thegoldsmiths.co.uk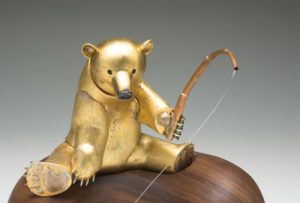 ゴールドスミス・フェアでの展示のお知らせ
---
June 2012 News
---
EXHIBITION – Electrum Gallery
Rie is taking part in Electrum's summer exhibition Queen of Diamonds:
A celebratory exhibition of contemporary jewellery fit for the queen and all her subjects.
Dates: 1st June – 31st August. (EVENT EMDED)
Electrum Gallery 21 South Molton Street London W1K 5QZ
Tel: 02076296325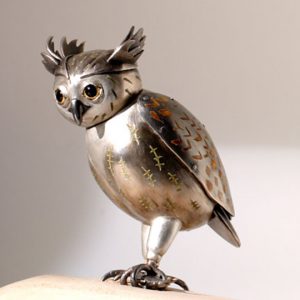 ロンドン エレクトラム ギャラリーでの展示のお知らせ
---
May 2012 News
---
EXHIBITION – Arai Atelier Gallery
After 5 years closing her last gallery, she will be opening a new gallery at her home.
Rie has been selected to show in the first exhibition there.
9-21 April 2012 11am – 7pm, (EVENT ENDED)
'til 4pm last day. closed sundays
荒井アトリエ・ギャラリーでの展示のお知らせ