---
August 2017 News
---
Rie is showing at Goldsmiths' Fair 2017
in Week Two 3 – 8 October (EVENT ENDED)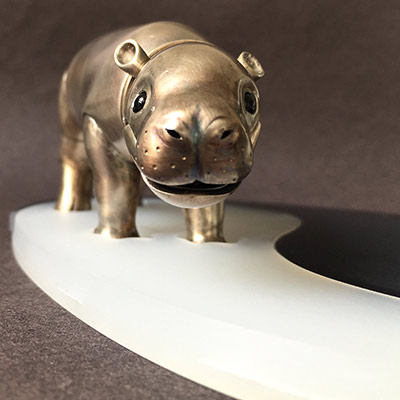 ゴールドスミスフェアでの展示のお知らせ
Now in its 35th year, Goldsmiths' Fair is the UK's leading destination to view and buy original contemporary precious metal jewellery and silver direct from makers. Rie is in Week Two Stand 47.
Venue: Goldsmiths' Hall, Foster Lane London EC2V 6BN
Opening times: 11am – 6pm (Thursday till 8 pm)
Sunday 11am – 4pm.
www.goldsmithsfair.co.uk
---
May 2017 News
---
Ian Batten creative hub Ian has moved to Livingstone Studio
Address : Livingstone Studio 86 New End Square London NW3 1LS
Open: Thursday – Saturday 11am – 6pm
www.livingstonestudio.co.uk
44(0)2074316311
info@livingstonestudio.co.uk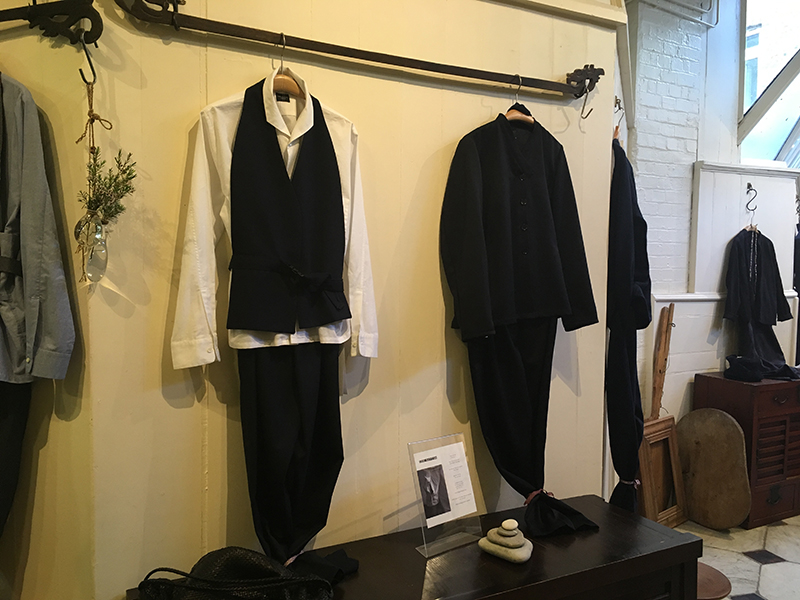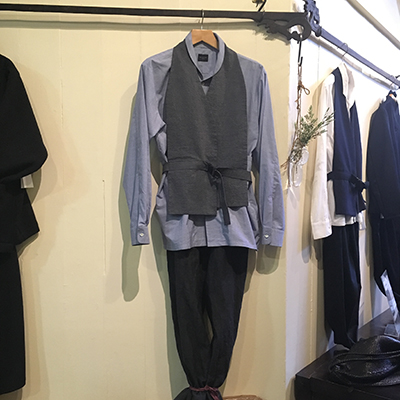 イアン・バッテン クリエイティブ-ハブ
Ian Batten is one of the most unique fashion creators in London. Rie and Ian have been collaborating on many projects. Such as 'Bear Garden' in 2004 and 'Society Animal' in 2010.
Ian has moved to Livingstone Studio in Hampstead where he had been selling his womenswear. He continue to sell his womenswear there and his menswear is available at 'Yau', opened in March 2017. Address is B1F, 1F Said Bldg, 1-16-1 Nishiazabu Minato-ku Tokyo Japan.
---
April 2017 News
---
Bloomin' Jewels The blossoming of the floral in Contemporary jewellery
Guest curated by Corinne Julius at CAA from 27 April – 3 June 2017 (EVENT ENDED)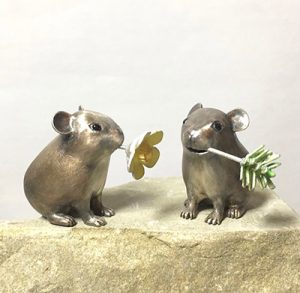 ブルーミング・ジュエル
Over 20 respected contemporary jewellers have been invited to offer work using the botanical as a starting point for the creation of jewellery. the makers have employed varied materials and methods and, as a result, none of the works on show are 'traditional' in the usual sense. As guest curator Corinne Julius notes "They are unexpected and in some cases quite challenging, but then contemporary jewellery is wearable art. As far as we are aware, there has not been an exhibition on botanical motifs in contemporary jewellery in the UK."
Contemporary Applied Arts
89 Southwark Street London SE1 0HX
www.caa.org.uk
---
February 2017 News
---
Rie is taking part in 'Loot: MAD About Jewelry' at Museum of Arts and Design
Tue 4 April – Sat 9 April 2017 (EVENT ENDED)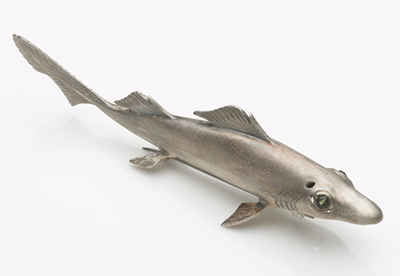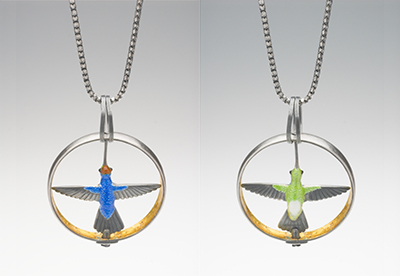 「Loot: MAD About Jewelry」 NYでの展示のお知らせ
Curator Bryna Pomp chose 50 jewellers from all over the world.
Address: Jerome and Simona Chazen Building, 2 Columbus Circle, New York 10019
madmuseum.org
Facebook – LOOT:MAD About Jewelry
*